Stay at Kentucky Lake Cabins
Kentucky Lake Cabins
Owned by: Cee and JD Koenig
555 Antioch Cove Rd, Springville, TN 38256
731-644-1627
www.kentuckylakecabins.com
Kentucky Lake Cabins, as its name suggests, is
located on the shores of Kentucky Lake
. If you are looking for a luxurious fishing resort, this is not the place for you. If you are looking for a place to lay your head after a long day of fishing this might be what you are looking for.
They have
three different types of cabins
for you to choose from, a sleeping cabin, an efficiency cabin and a full size cabin.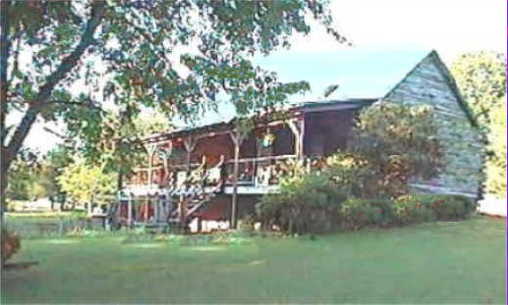 While I was there I rented a sleeping cabin, and enjoyed every minute. Of course, I didn't spend a lot of time in the cabin as I spent all day on the lake fishing.
Cee Koenig, one of the owners, allowed me to take a look inside one of the Kitchenette cabins, and I thought it was well appointed, good for someone who was going to be there a while, or who brought family along.
All of the sleeping cabins and kitchenettes also have
picnic tables and grills
located right outside of the cabins.
If you are looking for a
reasonable fishing vacation
I highly recommend Kentucky Lake Cabins. Cee was extremely pleasant and made my stay enjoyable. The only negative is that the
cabins are not right on the lake
. So unfortunately when you are at your cabin, you have no view of the lake. If you are shore fishing you can walk down to the lake in 5 minutes, if that. The boat launch is also close, 10 minutes or less away.
If you go to Kentucky Lake Cabins, whether its bass fishing orcrappie fishing
you will have a good time
. Also please tell Cee you heard about them here at Waters Edge Outdoors.
---
Return to Tennessee Main Page